mission statement
"CBOI is an egalitarian community of caring and diverse people, who strive to be connected to our faith, families and larger community. We are a growing, evolving and inclusive congregation, enjoying and enriching Jewish life together."
CBOI GIVes Back to the community
Members working at the JRA boxing food
5000 Books Have Been Donated by CBOI As Of January, 2022
Mishloach manot
2021 2022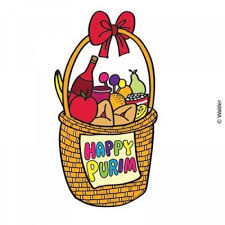 DONORS TO FOOD PANTRIES; LIGHT-UP CHANUKAH

In the spirit of Hanukkah, the Jewish Festival of Lights, members of Congregation Brothers of Israel of Newtown, PA helped to bring "light" to the lives of those in need of food in our community by hosting a drive to collect monetary donations during this holiday season. As a synagogue family, the donations were made to the BCHG Community Food Pantry at Penndel and the Congregation Tifereth Israel of Lower Bucks County - Food Pantry in Bensalem; both are local food pantries.
Congregation Brothers of Israel's members raised a total of $6,720 for these food banks during the month of December to help those who are food insecure. $3,360 was donated to the Penndel Food Pantry, which serves 150 families per week; and, $3,360 was donated to the Jewish Federation of Greater Philadelphia to support the Mitzvah Food Pantry at Congregation Tifereth Israel. They serve approximately 110 families a month, with a larger distribution to approximately 90 households once a month.
Food pantries are able to get more food supplies and they can better address shortages and other needs with the monetary contributions they receive. Financial donations also allow them to purchase high quality nonperishable products along with perishable items such as milk, eggs, cheese and meats. "The needs of our community are much more than one person could handle alone, so we are so thankful that our CBOI family could help to make this happen," said Co-Presidents Donna Nowicki and James Wartenberg.
"We want our local families to thrive, so we are grateful for the opportunity to work with both food banks. Together, we will fight food insecurity and make sure meals are available to more of those families in need during this holiday season and year round," said Rabbi Aaron Gaber.
On behalf of Congregation Brothers of Israel, with many helpful hands and one enormous heart, Rabbi Aaron Gaber presented the checks to the local food banks.
The Congregation Tifereth Israel of Lower Bucks County - Food Pantry in Bensalem
On the right is Brian Gralnick Director, Social Responsibility
Jewish Federation of Greater Philadelphia with Rabbi Aaron Gaber
The Penndel Food Pantry
From left to right: Dave Marino (Pantry Staff), Bev Trautwein (Pantry Volunteer), Kathy Korhonen (Pantry Volunteer), Rabbi Aaron Garber, Fred Gropper (Pantry Volunteer) and Joyce Leichliter (Pantry Volunteer)
Mon, September 25 2023 10 Tishrei 5784