Congregation Brothers of Israel

"Bringing Israel Home",
A New Digital Series Hosted By Michael Solomonov,
Every Wednesday at 8:00 p.m. EST

WHERE TO WATCH: www.vimeo.com/showcase/bringingisraelhome

PHOTOS: Michael Solomonov ; Food/Israel from the Israeli Soul cookbook – credit to Michael Persico

WHAT: "Bringing Israel Home" — a new digital series with a live-at-home cooking and Q&A component featuring 5-time James Beard award-winning chef/co-owner of Zahav, Michael Solomonov —
airs weekly on Wednesday nights at 8:00 p.m. EST
through April 28th (free to watch).

DETAILS:
Chef Mike Solomonov 16-week digital series–The show is designed to whet people's appetites, literally and figuratively, for going to Israel as soon as it is allowed. Each week he interviews a few people in Israel and then goes live to his kitchen where he prepares new dishes each week.


Recipes will be available to viewers in collaboration with Jewish Food Society, click here .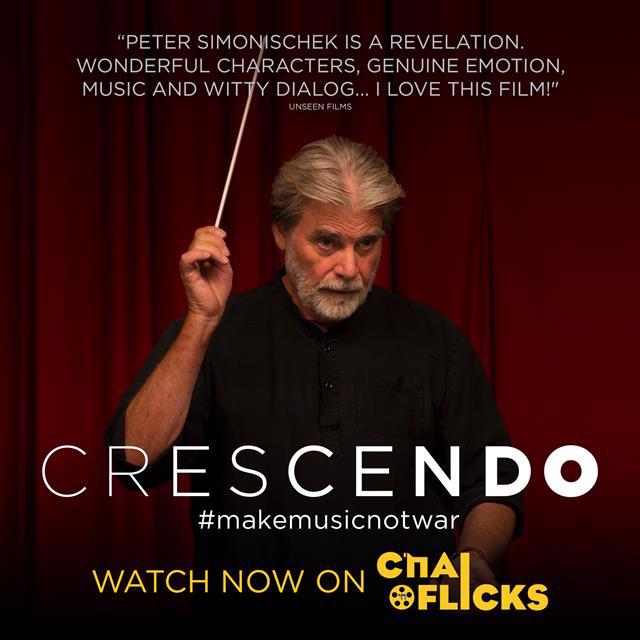 When a world-famous conductor (Peter Simonischek, "Toni Erdmann") starts an Israeli-Palestinian youth orchestra, it will take all his skill to inspire these talented young men and women to play in harmony.
Inspired by Daniel Barenboim's West-Eastern Divan Orchestra, watch the award-winning film CRESCENDO now on
ChaiFlicks.com
REMINDER - If you have not yet activated your account in our new ticketing system, you will need to do so before purchasing tickets.
Activate Your Account
*Presale benefits available for Members ($150+ level) and Season Ticket Holders (patrons who have purchased 5+ events to the current season). On the day of your presale, simply log into your account to purchase tickets! No presale code needed.

Become a member! To learn more about becoming a member and supporting our non-profit mission, click here to join online or call the Development Department at (973) 539-0345 x6526.

Virtual Summer Classes
We are thrilled to announce our Summer 2020 virtual Performing Arts School programs beginning on July 6th!
We have an exciting line-up of programs for Ages 5 - Adult, including musical theatre camps, acting, magic, comedy, audition technique, dance, vocal performance and more! We're also excited to announce some brand new visual arts programs for kids!

Many classes are nearly full - don't miss out!
Register Now For Virtual Summer Classes
Dear all,

The classic and loved Israeli feature
MAGIC MEN
is now available on VOD for a limited time
This is the story of a 78-year-old Greek man and his Hasidic rapper son,
who have been estranged for many years. They embark together on a road trip
from Israel to Greece searching for an old magician who saved the father's life
during World War II. The journey leads them to absurd encounters,
and ultimately brings them to a final confrontation of father and son.

Watch Film
MORE RECOMENDED MOVIES TO WATCH

DOUBTFUL
JXJ Virtual Cinema
Director: Eliran Elya
Assi, a Tel-Avivian screenwriter, stuck in his life, is sentenced to community service to work with juveniles in Beersheba city. A story about a detached man who aspires to save delinquent youth through art, and about thoughtful teenagers who do not want to be saved.
WATCH FILM
OPERATION WEDDING

Special Screenings in Celebration of
50 years to the operation
Director: Anat Zalmanson-Kuznetsov

Leningrad, 1970. A group of young Russian Jewish dissidents plots to hijack an empty plane and flee the USSR. Caught by the KGB, two of them were sentenced to death and the rest were sent to the Gulag forced-labor camp. 45 years later, filmmaker Anat Zalmanson-Kuznetsov reveals the compelling story of her parents, regarded as "heroes" in the West and "terrorists" in Russia.

WATCH FILM
VICE VERSA
A Romantic Drama
Director: Amichai Greenberg

An innocent and honest relationship between a religious Yeshiva scholar and an 18 years old cancer patient girl, turns out to become an intimate and passionate love story that transcends the rules of religion, society and faith.

WATCH FILM
FLUCHKES
Dance, laugh and fall in love
Director: Ofer Yinov

A group of colorful, energetic 72 to 82 year old women, bravely confront the hardships and demands of the art of dance. At the same time, these honest and conscious women openly share their personal experience and feelings of getting old. Each one of them presents a unique personal view of old age.The film followed the group for a year of rehearsals, through moments of hardships, failures and inside intrigues as well as moments of friendship, happiness, noble beauty and great success.

WATCH FILM
CBOI Recognized in the House Of Representatives
Hearts For Our Heroes
Mon, June 14 2021 4 Tammuz 5781